Avengers Academy Wasp
Avengers Academy is no longer a thing, sadly, but when it was I was a huge fan! One of my favorite characters was the perfectly characterized, fun-loving party-girl Janet Van Dyne, aka the Wasp! I loved all of her looks, especially this basic outfit she wears! So of course I had to make the Jacket, the rest of the cosplay was made with altered thrift store purchases and stuff I already had!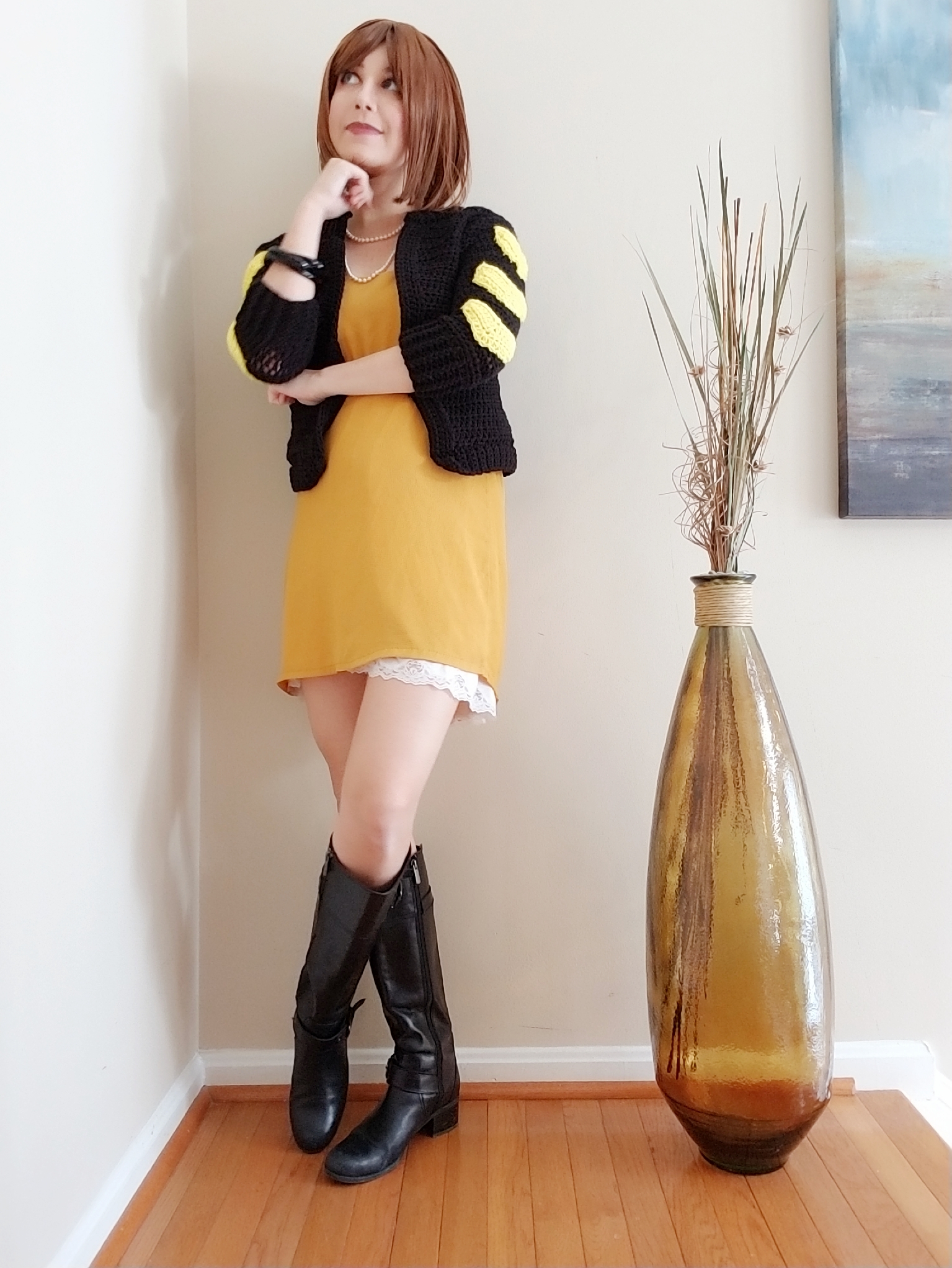 I also made a pattern for this jacket, so if you'd like to make one for yourself you can check that out here.